Posted by

Buchanan Bespoke

in News on

Jan 17, 2018

.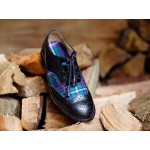 Updates on our Distributors...
The Buchanan Brogues are now available right across the UK, from London to Dundee and from Johnstone to Melrose.This is just an update on some of our suppliers where you can go in and try on the brogues, pick your tartan or have them made in specially selected styles/tartans.
Scotland Shop -
Edinburgh - 01890860770
London, Glasgow, Ayr - 0141 530 6714
Aberdeen, Dundee, Broughty Ferry, Elgin, Glasgow and Edinburgh - 01224405300
Glasgow and Kilmarnock -...
Posted by

Buchanan Bespoke

on

Mar 23, 2017

.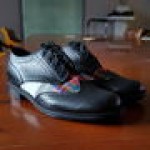 The Brogue

Originally designed for walking over wet terrain, the brogue come a long way to become the staple of traditional fashion it's seen as today. But where did the brogue come from and how did it get so popular?

The History of the Brogue

The word 'Brogue' itself seems to come from the Old Norse word 'brók' (meaning leg covering) and afterwards can be found in the Old Irish word 'bróg' which simply means 'shoe'.

Originally, the brogue was only meant for walking over wet terrain and people even thought it was inappropriate to where them during social occasions or in business. Mostly worn by...
Posted by

Buchanan Bespoke

on

Sep 27, 2016

.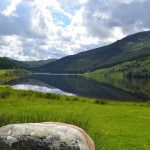 Chris DeBaun is an American tourist who posted a list of funny observations from travelling in Scotland to the facebook page Scotland from the Roadside. We thought you might find them funny, so we've shared them below!
"1) Scotland embraces alternative energy – windmills everywhere. I wish we did the same. Shame on us.
2) The small, old distilleries are the best.
3) Americans should be friendlier; the Scots have us beat by a mile for openness, love, and general happiness.
4) There are no bathrooms in Scotland on the roads. I plan to start a page called "Peeing By the Roadside".
5) I saw exactly 2 police cars in...
Posted by

Buchanan Bespoke

on

Feb 05, 2015

.
You can now download our Lookbook for the 2015 range of brogues on the website now, It was shot at the beautiful Mar Hall Hotel and features Scottish Model Greg Milne. It showcases only a very small selection of what is possible with different leather and combinations.
.
Posted by

Buchanan Bespoke

on

Nov 17, 2014

.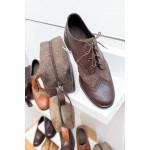 We are delighted to announce that we have several styles of shoes, made to order options and some of our Men's wash bags and Ladies' make-up bags in the exciting Scottish Luxury Department store Pop-Up which is being hosted by Scotland Re-designed, in the lovely Ocean Terminal Shopping centre in Leith, Edinburgh.
We will be alongside brands such as Eribe, Skye Candles and Iona Crawford. There will also be many other small Scottish companies and designers all show-casing their products, offering some great Christmas gift ideas.
Pop along to the store and speak to the Lovely Staff if you would like anymore information on...
Posted by

Buchanan Bespoke

on

Aug 26, 2014

.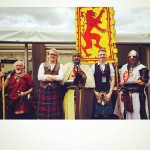 As a proud Scottish company, we grabbed the opportunity to take a stand at the 700 year celebrations of the famous battle of Bannockburn. It was another event in 2014's year of celebrations in Scotland to mark the homecoming year.
We met lots of great people from all over the world, including the US, Canada, Australia and Germany. They all had some interest in Scotland, or Tartan or the History of their anncestry. It was also a thrill to spend some time with the guys from Clan Wallace and Clan Currie. We would also like to thank eveyone who ordered shoes...it was our most succesful event yet with shoes being sent all over the...
Posted by

Buchanan Bespoke

on

Aug 26, 2014

.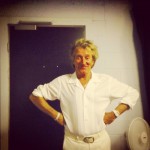 It was noisey, it was manic, there was tartan everywhere........it was exactly what we expected from a Rod Stewart gig!!!
Buchanan Bespoke recently went along and fitted our favourite pop star with a pair of specially made tartan shoes, and matching wash bag, and he was an utter gentleman during the fitting.
We popped along to his gig at Falkirk Stadium and had the thrill of going back stage to meet the man himself.
If you would like to see all the photos, have a peek at our facebook page......
#rodstewart #tartanpride
Posted by

Buchanan Bespoke

in News on

Dec 20, 2013

.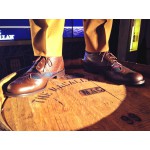 We recently made a pair of Buchanan Brogues for our good friend Charlie Whitfield to wear while representing the brand 'The Macallan' in the USA.
He has sent us this superb image of him wearing the Buchanan Brogues whilst at a Whisky event.
We are pushing ahead making him a pair of Whisky Slippers, so keep an eye out for an image of them.
Pairing two great Scottish exports, Tartan and Whisky.