Buchanan Bespoke is based near the banks of the River Clyde in Glasgow, Scotland. We've been designing and manufacturing specialized ranges of footwear since 1925 and every stage of the shoe-making process is conducted at our Scottish base by expert shoe-makers, with years of experience in crafting shoes.

The Buchanan Bespoke footwear range was envisaged to provide a new design for those who don't want the standard 'ghillie' brogue or black kilt shoe. Our designs will be produced in Tartan or Tweed and will be made bespoke to match the tartan kilt or tweed jacket of choice. Don't settle for the standard look - match your kilt to your ghillie brogues. You tell us what clan tartan you are having your kilt made in, we will produce the shoes to match, or alternately have them made in tweed to match your tweed kilt jacket.
Quality is our foremost consideration and each shoe is made by experienced craftsmen using only the finest materials. All footwear is quality checked during and after production by our technical staff, who are available for a consultation and to answer any questions you may have in choosing your style of footwear.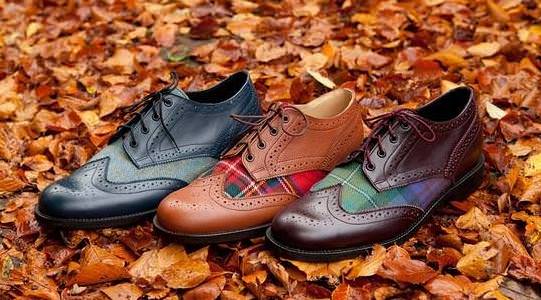 Other Services
We also have clinics in Glasgow and Edinburgh. Our Glasgow Clinic offers Orthotic Services, Massage, Sports Injury Rehabilitation and mastectomy bras. We also offer appointments in Edinburgh for Podiatry, Massage and Sports Injuries. We also have clinicians who work with the NHS across the UK and we manufacture Orthotics for top sports teams.